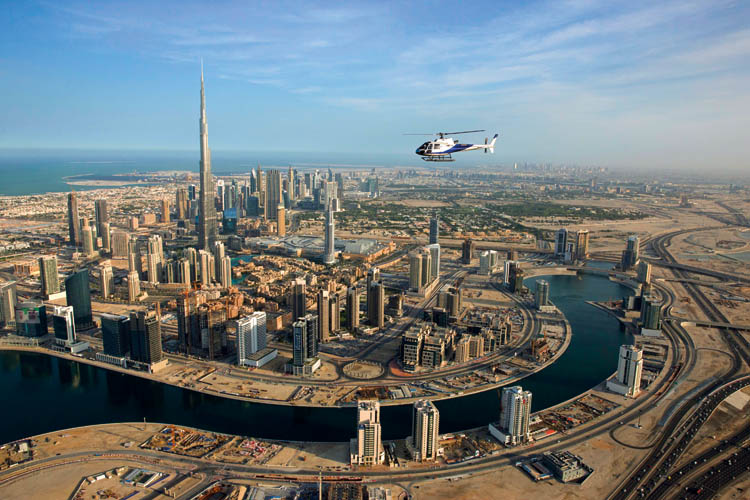 Helicopter Tour
Taking off from Dubai Festival City, follow the meandering Dubai Creek over the imposing wind towers and Spice Souk in the city's oldest suburbs. From the old to the new, our scenic tours highlights the contrast of a city where the past sits comfortably alongside the future, where traditional buildings and souks give way to imposing skyscrapers, breathtaking beaches and sprawling golf courses. We recommend the Heritage Tour to those visiting Dubai for the first time.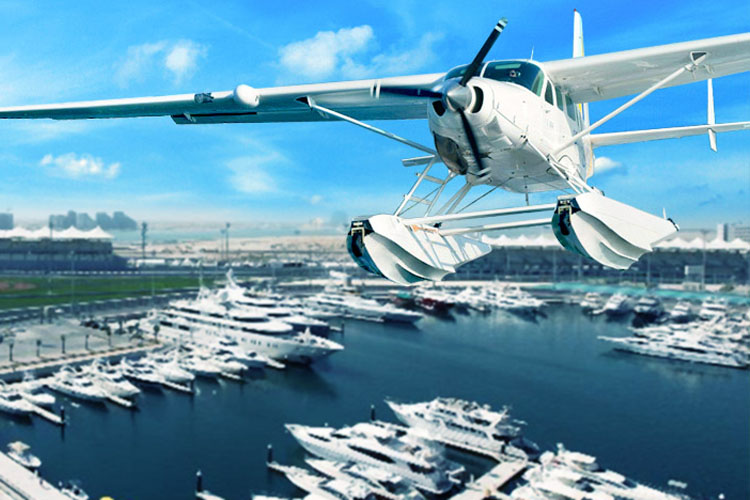 Seaplane Tour
Take-off from the water at Dubai Creek or Jebel Ali Resort, then gently cruise along the coastline. Soar past the famous monuments, including a bird's-eye view of The World Islands and wonderful vistas of the Burj Khalifa and Burj Al Arab. Spend 40 minutes soaring over the attractions in Dubai, with large private windows ensuring intimate views at all times. Or connect the cities in luxurious style with an exclusive seaplane air tour from Dubai to Abu Dhabi. After touching down you also enjoy inclusive complimentary access to Ferrari World.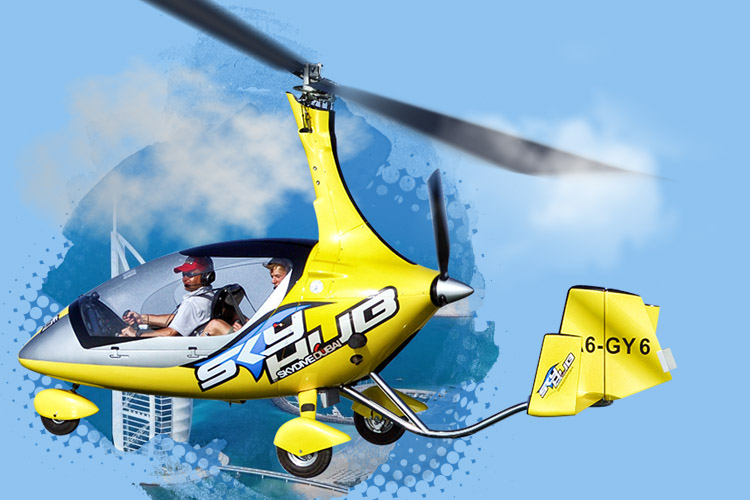 Gyrocopter Tour
We bring you the opportunity to enjoy the thrill of a gyro-copter flight over the iconic Palm and Burj Al Arab area. Witness Dubai from a new perspective with best visibility possible. This tour provides a unique one on one airborne experience, with expert commentary from your personal pilot.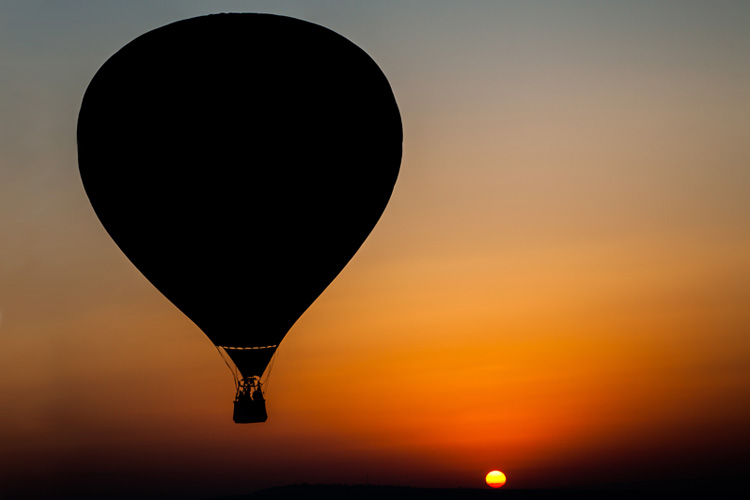 Balloon Tour in the Desert
Enjoy a magic carpet ride over an endless ocean of sand dunes, emerald green oases, oryx, gazelles and wandering camels. Witness a breathtaking sunrise with the backdrop of the majestic Hajjar Mountains and be welcomed by the warmth of the desert people we chance to meet on landing.