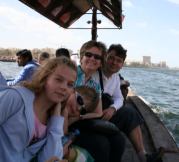 You can read about Dubai all you want in travel books, but to see the real city, you need the tour guides from HelloDubai. We ate shawarma in local shops, used the little boats on the Creek, bartered for leather bags at the market, all little things we will never forget. Also were taken to Kidzania, the kids loved it, and so did we.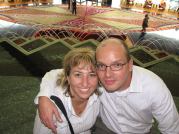 Dubai is mesmerizing. We spent 10 days here with my partner and collected really fantastic memories thanks to our professional tour guide. It meant a lot that we didn't have to worry about orientation, availability, we got all the help and advice we needed in order to see all the miracles only Dubai can offer. Meanwhile, if we had some ideas about what we would like to do, we had HelloDubai's full support. Thank you very much!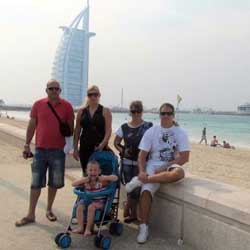 We had a fantastic time! The guidance was simply perfect, and had a family atmosphere. The impressive amount of information, the patience and the helpfulness was amazing, unbelievable that so far from our home we can find something like this. We truly recommend HelloDubai. Thank you.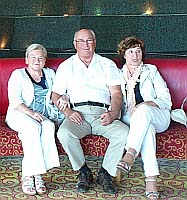 We had an amazing 10 days trip in Dubai. As we are not that young anymore, we were a bit afraid to travel alone, but a day before departure we got a phone call from HelloDubai and the chat with a very nice lady made us relax immediately. From the airport we were driven to the hotel HelloDubai booked for us and it was perfect. We wanted to see absolutely everything in Dubai and we had a fantastic time. Our tour guide was really friendly, her attention, patience and helpfulness made our trip wonderful. Thank you!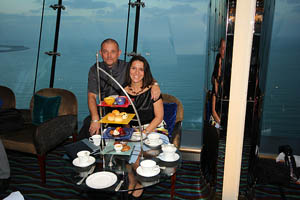 I recommend the tours of HelloDubai to anybody, who spends even the shortest amount of time in Dubai. Our sightseeing was completely personalized, the tour guides were attentive, even our most impossible wishes were considered. Since our big hobby is photography, we were able to spend as much time at each location as it was needed to get that perfect image. Thank you for that! Also, I really recommend the high tea at the Burj Al Arab. The interior, the food and the view was wonderful!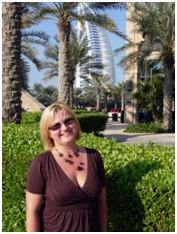 I am one of the lucky few who got to travel to Dubai twice. But my biggest luck is that I could discover the city with a HelloDubai tour guide. I was trying to prepare myself using the internet, but the sheer size of the city was overwhelming. Many different suburbs, really a lot to see if traveling only by cab. But with the help of HelloDubai and their cars and buses I could get everywhere. I received plenty of information about Dubai, the traditions, the buildings and other sights. We went to places I wouldn't have gone alone. I could ask anything, and my tour guide was always patiently answering.
It was so much easier to get to know Dubai this way. I hope I go to Dubai again and get to see more with HelloDubai.