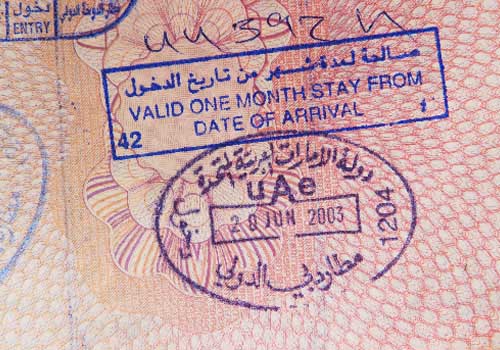 Citizens of the following countries do not require pre-entry visas to enter the UAE:
Andorra, Australia, Austria, Belgium, Brunei, Bulgaria, Canada, Croatia, Cyprus, Czech Republic, Denmark, Estonia, Finland, France, Germany, Greece, Hong Kong, Hungary, Iceland, Ireland, Italy, Japan, Latvia, Liechtenstein, Lithuania, Luxembourg, Malaysia, Malta, Monaco, Netherlands, New Zealand, Norway, Poland, Portugal, Romania, San Marino, Singapore, Slovakia, Slovenia, South Korea, Spain, Sweden, Switzerland, United Kingdom, United States of America and The Vatican.
If your country is not mentioned, please contact us so we can organize your tourist visa. Your passport needs to be valid for 6 month after date of entry.